Code of Conduct for Human Practice Foundation Employees
Human Practice Foundation was established in 2014 to contribute to the eradication of poverty in the developing countries by facilitating access to Quality Education for all children regardless of race, caste, gender, religion, nationality or social status.
Since 2014, Human Practice Foundation's work and collaboration with partners in schools, communities, local and national governments in Nepal, Kenya and Denmark has been based on basic principles of mutual respect, commitment to a better future for the children, transparency and the highest possible ethical standards.
Considering the rapid growth experienced by Human Practice Foundation during its first five years of existence, the founder, Ms. Pernille Kruse Madsen, and a unanimous Board of Directors decided that those basic principles should be formulated and described in detail in a Code of Conduct.
The present Code of Conduct therefore sets out the guiding principles for the operation of Human Practice Foundation and all its undertakings.
The principles of this Code of Conduct were ratified by a unanimous Board of Directors on May 7, 2020 in Copenhagen, Denmark.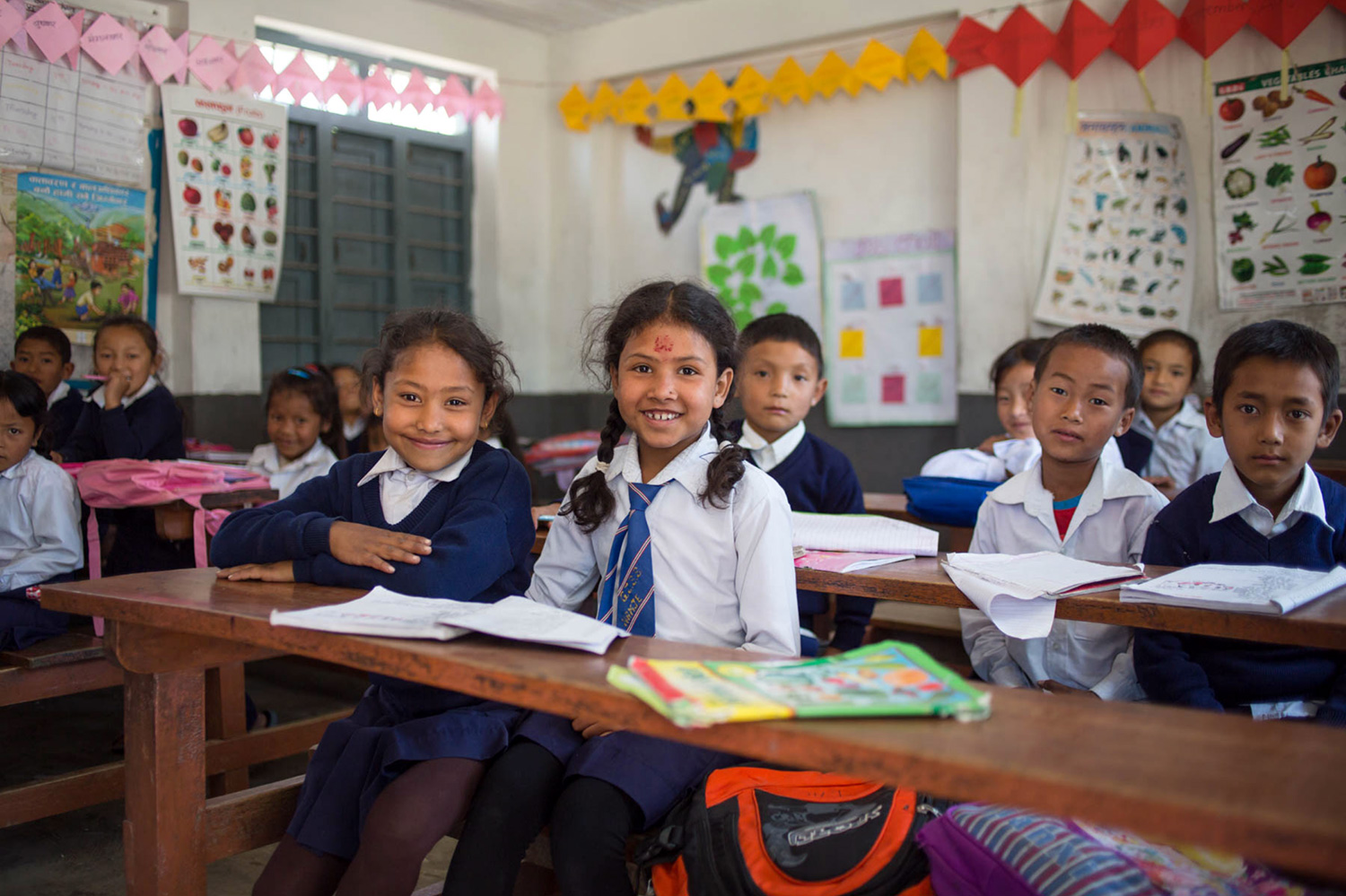 1 Introduction
1.1 Mission
Human Practice Foundation's (HPF) mission is to improve the quality of life through education for children and young people living in underprivileged areas of the world. We envision a world where all children have access to free quality education and decent work after graduating, laying the foundation for sustainable communities.
1.2 Core Principles
Human Practice Foundation intends to uphold the below Core Principles in all its work as they represent what HPF believes in, we stand for, and how the organization approaches everything it does. Quality Education is a prerequisite for improving lives and a powerful way to directly and indirectly contribute towards several of the United Nations Sustainable Development Goals. Today, HPF is focusing on goal numbers 1, 3 4, 6 and 8.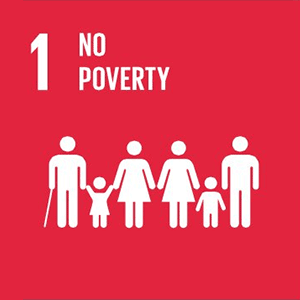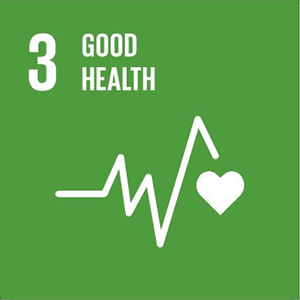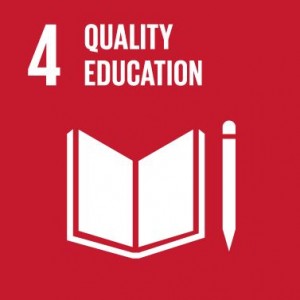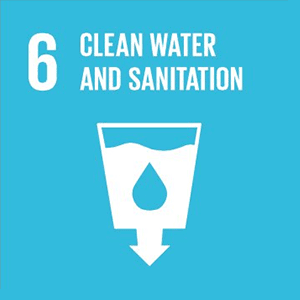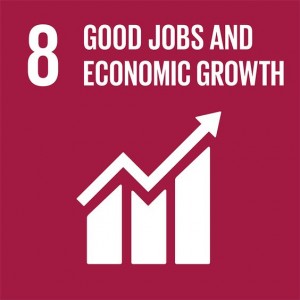 Child empowerment through education
HPF takes a holistic view on child empowerment through Quality Education; with teacher, local authorities, community and parent capacity building.
Feet on the ground
Projects are developed and implemented by strong local teams that understand local culture, customs and context.
Local participation & ownership
Priorities are determined by local stakeholders and local communities co-financing of school projects; ensuring local ownership and empowerment.
Maximum Impact
Highest efficiency from donations, 100% of donations for earmarked investments in projects; all non-project costs funded separately by Founding Partners.
Full Transparency
Full accountability of use of funding to each donor.
Integrity
Detailed reporting system with data collection, fact-driven monitoring and analysis of projects, their progress and results.
1.3 Purpose
In order to meet our mission and core values, HPF must protect its reputation as an organisation of integrity, respect, and professionalism. This Code of Conduct seeks to define our principles of behaviour. Employees (See section 1.4) must protect and comply with the principles covered by this Code of Conduct.
The Code of Conduct cannot anticipate every possible situation. Employees (see section 1.4) are also expected to comply with other workplace rules, commit to best practice and use common sense and best judgement, all which supplement this Code of Conduct. 
1.4 Applicability
This Code of Conduct applies to all contracted employees, both local and internationally, employed by HPF ("Employees"), as well as volunteers ("Volunteers") at HPF.
All Employees and Volunteers must protect and comply with the principles covered by this Code of Conduct. As from the date of implementation of the Code of Conduct, it shall constitute an integral part of any Employee and/or Volunteer behaviour with HPF.
As part of our onboarding process, Employees and Volunteers are familiarized with the Code of Conduct. By signing the enclosed Statement of Acceptance (appendix a) as part of their contract, they confirm that they acknowledge and will protect and comply with the Code of Conduct as well as HPF's Child Safeguarding Policy.
For Employees, this Code of Conduct shall be used to define rules of behaviour when making decisions that might have ethical implication. It is encouraged to think before acting and to seek guidance when in doubt.
In so far as HPF´s engagement, relationships, and contractual obligation to and with external partners, these will all be governed by separate and country specific procurement policies and guidelines.
2 Principles of the Code of Conduct
2.1 Representation
All Employees should remember that they are representing HPF at all times and should therefore not indulge in behaviour that may compromise the integrity, respect or professionalism of the organisation.
2.2 Respecting Laws and Culture of the Country
All Employees are obliged to be knowledgeable of and respect the laws of the country in which they are working. They are required to familiarize themselves with and respect local culture, structures, beliefs, and customs as long as these are not in contradiction with global human rights norms and international humanitarian law.
2.3 Provision of the Support
The support from HPF will be carried out on the basis of need alone and will not be dependent on nationality, race, caste, gender, religious belief, class or political opinions.
2.4 Diversity, Non-discrimination, and Inclusion
HPF does not tolerate any kind of discrimination on the basis of gender, race, caste, religion or belief, nationality, ethnic or social origin, age, sexual orientation, marital status, disability or other aspects of personal status.
HPF commits to the principle of equal opportunity, especially in all aspects of employee relations, including employment, salary administration, and employee development.
All Employees shall refrain from discriminating in any way and must strive to increase diversity and inclusion to the greatest possible extent.
HPF aims for its work to provide inclusive environments with equal opportunities for employment and development.
2.5 Gender Equity and Equality
HPF is committed to gender equity and equality. Gender equity means fairness of treatment for women, men, transgenders, girls, and boys according to their respective needs. This may include equal treatment or treatment that is different, but considered necessary to enable equal participation of women, men, transgenders, girls, and boys in terms of rights, benefits, obligations and opportunities in their professional life. Gender equality means that the different behaviours, aspirations and needs of women, men, transgenders, girls and boys are considered, valued and favoured equally and that they will be treated equally in respect of their rights, responsibilities and opportunities.
HPF recognizes that supporting gender equity and equality is of paramount importance to ensuring a strong organisation and a workplace free from discrimination.
2.6 Health, Safety and Welfare
HPF sees it as our duty to protect the safety, health, and welfare of all our employees, associated personnel, partners, and anyone affected by our activities, by ensuring that workplaces are operated in a safe and sound manner.
HPF's construction supervision and monitoring staff will further ensure that local health and safety standards are observed on and in relation to HPF project construction sites.
2.7 Environment
Employees must minimise adverse impact on the environment to the greatest possible extent and always comply with local legislation and regulations. Where no relevant or appropriate legislation has been enacted, HPF actions, interventions and daily practices should always endeavour to have the least possible negative impact on the existing environment.
2.8 Bribery and Corruption
HPF has a zero-tolerance policy any form of bribery or corruption.
Bribery and Corruption includes, but is not limited to following:
HPF does not accept the payment of bribes
HPF does not accept significant gifts from governments, beneficiaries, donors, suppliers or others which is offered in connection with HPF´s work and with the aim of obtaining any undue advantage. Employees must never accept, give or promise gifts, hospitality or anything of monetary value that could create the appearance that their sound judgement could be affected
HPF does not conduct transactions that involve benefit, property or proceeds resulting from crime including bribery, fraud, and tax avoidance. Conducting those transactions may result in a breach of anti-money laundering laws and may require external reporting
HPF does not facilitate the evasion of taxes
HPF does not tolerate any form of fraud, embezzlement, and/or misuse of grants
HPF will not tolerate bribery and corruption and is dedicated to eliminating any form of bribery and corruption in our programs and activities.
HPF Head Quarter and Country Offices are guided by country specific procurement policies (contained in their respective Finance Policies (appendix d)) to ensure compliance with local legislation, as well as transparency and accountability in all procurement activities at HPF.
2.9 Conflict of Interest
A Conflict of Interest exists when an Employee´s personal interests are inconsistent with those of HPF and create conflicting loyalties. Employees must not take part in, appear to take part in or exert influence on any decision that may put their own interest in conflict with the best interest of HPF.
Employees must carry out all operations at arm´s length. HPF does not tolerate the practice of nepotism by Employees, including the preferential treatment without regard to merit of friends, family or others close relations in terms of recruitment, procurement or provision of support or in any other situation.
For the avoidance of doubt, all matters including but limited to recruitment, procurement or provision of support or in any other situation must always be based on merit, best judgement and common sense.
Employees must consider the potential conflict of interest prior to the acceptance of secondary employment, procurement, provision of support or in any other situation.
2.10 Abuse of position
Employees shall not take unfair advantages of any other person through manipulation, concealment, abuse of privileged information, misrepresentation of material facts, or any other unfair practice. Abuse of power includes but is not limited to favouritism, nepotism, corruption, and all forms of exploitation, including sexual exploitation.
2.11 Child Safety
HPF is committed to the welfare and rights of children and has a zero-tolerance policy to all forms of violation, injury, physical, psychological, and sexual abuse, as well as sexual exploitation of children.
HPF has a separate Child Safeguarding Policy, which Employees have an obligation to read and share the basic philosophy and follow the obligations set out in the policy.
All Employees and/or Volunteers in HPF must acknowledge understanding and acceptance of the principles both of this Code of Conduct and the Child Safeguarding Policy by signing the enclosed Statement of Acceptance (appendix a).
2.12 Fundraising
HPF is committed to ethical fundraising, ensuring that all donations received do not conflict with our values or affect our independence.
HPF fundraising and accountability towards its donors is guided by its Founding Partners Policy (appendix f), the Donor Update Policy (appendix g) and HPF's general principles on bribery and corruption as described in section 2.8 (Bribery & Corruption) to this Code of Conduct.
2.13 ICT and Social Media
Employees are expected to handle and use HPF communication media with due care.
Employees are not allowed to use the IT equipment, software or e-mail and social media platforms to engage in activities which are illegal under local or international law or encourage conduct that would constitute a criminal offence. Neither, is it allowed to use it to view, download, create, distribute or save in any format inappropriate or abusive material including but not limited to pornography or depictions of child abuse.
HPF is committed to upholding the General Data Protection Regulation (EU) 2016/679 on data protection and privacy in the European Union and the European Economic Area. A separate set of internal guidelines (HPF's Privacy Policy) on regulates HPF´s treatment of personal data and it is compulsory for relevant HPF staff to read and appropriate themselves of HPF´s Privacy Policy (appendix b).
2.14 Photography
Informed consent is required for all photographs of individual and/ or small groups of children and should be granted before the photograph is taken.
An of annual Acceptance Form – Use of Photography (enclosed – appendix e) is to be signed by any child and the child's parents or legal guardian at the beginning of each school year or upon enrolment (as appropriate) prior to HPF making public use of any photography of said child.
2.15 Confidentiality
Employees must maintain the confidential of all information entrusted to them, except when disclosure is authorised by the Board or an executive director of HPF or required by applicable laws or regulations. Confidential or proprietary information includes private information about children and all non-public information that might be harmful to HPF or its stakeholders, if disclosed. The obligation to protect confidential information does not cease when an Employee leaves the organisation.
2.16 Governance
HPF has a board that is responsible for setting the mission and strategic direction, and that provides an oversight of the finances, operations and policies of HPF.
The Board ensures that:
Its members have the requisite skills and experience to carry out their duties and fulfil their governance duties, acting for the benefit of HPF and its mission;
The CEO and relevant staff provide the Board with timely and comprehensive information so that the governing body can effectively carry out its duties:
HPF conducts all transactions and dealings with integrity and honesty;
HPF promotes working relationships with Board members, staff, and donors that are based on mutual respect, fairness, trust, and openness;
HPF is fair and inclusive in its hiring and promotion policies and practices for all Board members and staff positions;
Policies of HPF are set down in writing, clearly articulated, and officially adopted;
HPF has the capacity to carry out its programs and activities effectively.
HPF is managed from Denmark and headed by a CEO. The Board of Directors oversees the organization and ensures that activities follow the agreed periodic strategy. All procedures and policies are put in place in order to make sure that the organization keeps to and delivers on the agreed deadlines and targets, whilst maintaining quality and efficiency in everything that HPF's does.
3 Breaching the Code of Conduct
3.1 Reporting
Employees are obliged to report concerns, suspicions, allegations, and incidents that indicate actual or potential breaches of the present Code of Conduct.
If there has been a breach of the present policy in HPF's programs or activities, reports are made in and to HPF, to the immediate manager. If the report is not taken seriously or if the immediate manager is implicated, report should be made to any other appropriate HPF staff member.
The immediate manager or another appropriate HPF staff member shall be available to discuss the report and provide a confidential and appropriate environment in which to discuss the report.
A verbal and documented report must be made promptly, if at all possible, by using the enclosed template "Reporting Form, Code of Conduct". Reported breach will be investigated promptly. The Employee reporting the violation should not conduct an investigation on his/her own.
Employees are expected to cooperate fully with any investigation made by HPF or with any of its representatives.
HPF will not tolerate retaliation of any kind against any person who in good faith report suspected violations. Intentionally or negligently making false allegations of a breach of the Code of Conduct is prohibited.
The documented report should contain the following information by submission of the enclosed "Reporting Form, Code of Conduct" (appendix c) in the letter box of the relevant HPF office:
– The name(s) of the individual(s) against whom the allegation is being made
– The name of the individual making the allegation
– What was seen and/or said
– The date and location of the event
– The names of any witnesses to the event. Witnesses must be informed by the report writer of their inclusion in the report
HPF has designed a specific mechanism for anonymous reporting (appendix h) and it is the responsibility of the CEO and the Country Managers to ensure that said mechanism is put in place at HFP HQ in Copenhagen and in each of HPF's Country and Project Offices, respectively.
Any reported breaches of the present Code of Conduct in a Country Office (whether through formal channels or anonymously) must be reported to HPF's CEO and Head of Projects, including a presentation of undertaken and/or planned follow-up within a period of no more than five working days.
The CEO will consolidate all reported breaches of Code of Conduct into a report that is submitted to the Board of Directors. Said report will include a brief description of the reported breach, undertaken and planned follow-up.
3.2 Sanctions
HPF will provide detailed orientation to all staff that any employee who fails to comply with the Code of Conduct will be subject to disciplinary action, such as suspension, demotion or dismissal from employment. If necessary, legal action shall be taken.
4 Monitoring and Review
The Code of Conduct cannot address every situation that HPF will face in programs and activities as there will continue to be emerging areas, legal, and regulatory uncertainties, risks, and challenges going forward.
HPF will review this Code of Conduct every two years, or sooner in case of changes to the relevant legislation, or if changes within HPF affect the relevance of this policy.
The principles of this Code of Conduct were ratified by a unanimous Board of Directors on May 7, 2020 in Copenhagen, Denmark.