Child Safeguarding Policy
Table of Contents
Preamble
Introduction

Mission
Core Principles
Purpose
Applicability
Principles of the Child Safeguarding Policy

Best Practice
Definitions
Commitment
Mission
Breaching of the Child Safeguarding Policy

Reporting
Responding
Sanctioning and Discipline
Monitoring and Review
Appendices
a) Statement of Acceptance
b) Reporting form for Internal Reporting – Breach of Child Safeguarding Policy
c) Annual Acceptance Form – Use of Photography
d) Anonymous Reporting Mechanism
Human Practice Foundation was established in 2014 to contribute to the eradication of poverty in the developing countries by facilitating access to quality education for all children regardless of race, gender, religion, nationality or social status.
Since 2014, Human Practice Foundation's work and collaboration with partners in schools, communities, local and national governments in Nepal, Kenya and Denmark has been based on basic principles of mutual respect, commitment to a better future for the children, transparency and the highest possible ethical standards.
In recognition of the fact that Human Practice Foundation's entire purpose revolves around a basic concern and interest in the wellbeing of children, the founder, Ms. Pernille Kruse Madsen, and a unanimous Board of Directors decided that a set of specific guidelines for the protection of children's rights should be formulated and described in detail in a Child Safeguarding Policy.
This Child Safeguarding Policy governs all Human Practice Foundation's interactions with children and its principles were ratified by a unanimous Board of Directors on May 7, 2020 in Copenhagen, Denmark.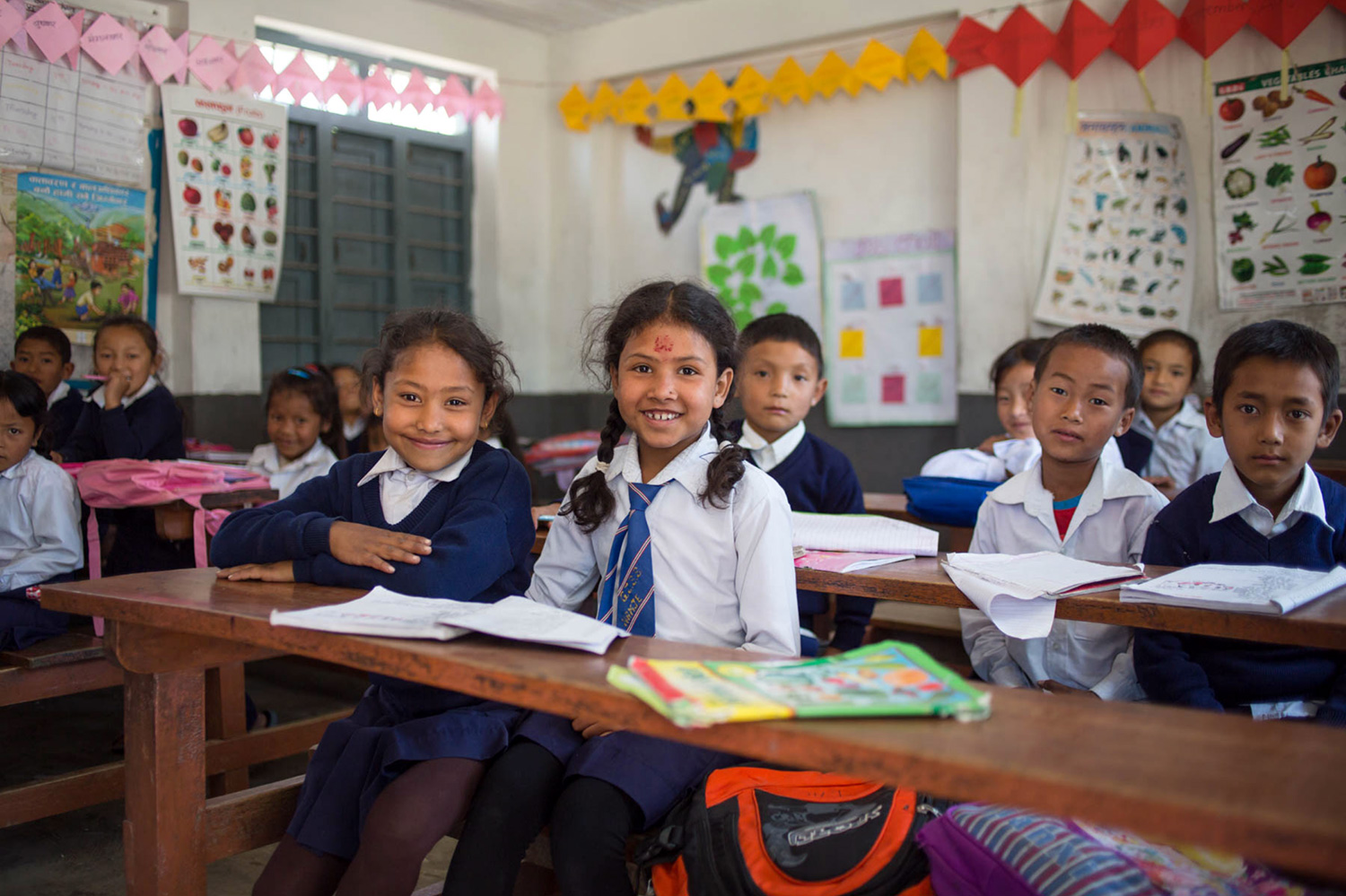 1 Introduction
1.1 Mission
Human Practice Foundation's ("HPF") mission is to improve the quality of life through education for children and young people living in under-served areas of the world. We envision a world where all children have access to free quality education and decent jobs after graduating, laying the foundation for sustainable communities.
At HPF, we believe in the inherent rights, freedom, dignity, and equality of people, including all children. Children can be extremely vulnerable, especially in situations of poverty, humanitarian crisis or conflicts and deserve the highest possible standards of protection. Furthermore, various factors such as class, gender, race, caste, religion, sexual orientation, disability or being displaced, (can) further raises the risk of child abuse and exploitation due to increased vulnerability.
HPF is a child centred organization, and we come into contact with children every day in the course of our work. In the delivery (execution) of our work, we are committed to upholding the rights of children, and safeguarding them against actions (intended or unintended) that place them at risk of all forms of discrimination, violation, injury, abuse, and exploitation.
HPF´s work aims to ensure that the rights of all children are recognized in accordance with the United Nations Convention on the Rights of the Child. Article 19 of the Convention describes how the State Parties shall protect the child from all forms of physical or mental violence, injury or abuse, neglect or negligent treatment, maltreatment or exploitation, including sexual abuse.[1]
This policy covers HPF´s responsibility for protecting all children in our programs and activities from all forms of discrimination, violation, injury, abuse, and exploitation.
1.2. Core  Principles
Human Practice Foundation intends to uphold the below Core Principles in all its work as they represent what HPF believes in, stands for, and how the organization approaches everything it does. Quality Education is a prerequisite for improving lives and a powerful way to directly and indirectly contribute towards several of the United Nations Sustainable Development Goals. Today, HPF is focusing on goal numbers 1, 3 4, 6 and 8.
Child empowerment through education
HPF takes a holistic view on child empowerment through Quality Education; with teacher, local authorities, community and parent capacity building.
Feet on the ground
Projects are developed and implemented by strong local teams that understand local culture, customs and context.
Local participation & ownership
Priorities are determined by local stakeholders and local communities co-financing of school projects, ensuring local ownership and empowerment.
Maximum Impact
Highest efficiency from donations, 100% of donations for earmarked investments in projects; all non-project costs funded separately by Founding Partners.
Full Transparency
Full accountability of use of funding to each donor.
Integrity
Detailed reporting system with data collection, fact-driven monitoring and analysis of projects, their progress and results.
1.3.  Purpose
Every child in HPF's programs and activities shall be protected from all forms of discrimination, violation, injury, physical-, psychological-, and sexual abuse, as well as sexual exploitation through compliance with the present policy.
The children in our programs, their families and surrounding stakeholders shall be aware of and understand the importance of this policy. They shall be informed of how deviation from this policy is to be reported.
This policy must be clearly visible and accessible to all HPF Personnel and Partners (See section 3). There must also be a child friendly version, easily accessible for children to read and understand.
The rights of the child are of primary importance. Every effort must be made to protect the child in any investigation. The safety and security of the child comes first.
This policy applies globally to all HPF employees, representatives, contractors, researchers, trustees, consultants, advisors, interns, volunteers, and donors who visit HPF´s programs and activities or offices ("HPF Personnel"). This policy recognizes that HPF Personnel may have access to sensitive, confidential information about children, access to images and may visit HPF programs and activities.
This policy also applies to staff and representatives of partner organizations ("Partner(s)").
Furthermore, this policy applies to HPF Board Members as they provide direction and govern the organization and Founding Partners when engaging directly in HPF activities.
1.4. Applicability
This Child Safeguarding Policy applies to all contracted employees, local and internationally, employed by HPF ("Employees"), as well as volunteers ("Volunteers") at HPF.
All Employees and Volunteers must protect and comply with the principles covered by this Child Safeguarding Policy. As from the date of implementation of the Child Safeguarding Policy, it will constitute an integral part of any Employee and/or Volunteer contract and behaviour with HPF.
HPF shall be a safe and secure organization for children. HPF has a zero-tolerance approach to all forms of discrimination, violation, abuse, and exploitation of children, and do not accept any behaviour that breaches this policy. This means that all HPF Personnel and Partners (see section 3) have an obligation to have read the policy, to share its basic philosophy and follow the obligations as defined by HPF.
As part of our onboarding process, Employees and Volunteers must familiarize themselves with the Child Safeguarding Policy. By signing the enclosed Statement of Acceptance (appendix a) as part of their contract, they confirm that they acknowledge, will protect and comply with the Child Safeguarding Policy as well as the Code of Conduct.
For Employees this Child Safeguarding Policy shall be used to define rules of behaviour when making decisions that might have ethical implications. It is encouraged to think before acting and to seek guidance when in doubt.
HPF commits to pursuing full compliance with the principles and purpose of this Child Safeguarding Policy in all project and partnership agreements.
2 Principles of the Child Safeguarding Policy
2.1 Best practice
Best Interests of the Child
In all actions concerning children and when dealing with a concern for the safety or wellbeing of a child, the best interests of the child shall be HPF's primary consideration.
Zero Tolerance of Child Abuse and Exploitation
HPF strongly reaffirms that actions such as discrimination and violence against children, child exploitation, and abuse are never acceptable, in any form, location or setting, and that they have damaging and often long-lasting repercussions for children, their families, and their communities.
Commitment to Best Practice
HPF commits to creating and maintaining a safe organisational culture, where those whom HPF serves and HPF Personnel and Partners feel empowered to insist on non-discriminatory and respectful behaviour from each other, where poor behaviour is not accepted, and where power is not abused. The safeguarding of children within HPF´s work is the responsibility of all of us and must be considered in every aspect of our work. A commitment to best practice is expected of all HPF´s Personnel and Partners. HPF is open to feedback, continual learning, and improvement in order to ensure that safeguarding children is at the core of HPF´s work.
2.2 Definitions
For the purpose of this policy and HPF´s approach to Child Safeguarding, these definitions apply:
Child or Children: Any person under the age of eighteen (18) years as defined by the United Nations Convention on the Rights of the Child[2].
Child Abuse: Anything which individuals, institutions, or processes do or fail to do which directly or indirectly harms children or damages their prospect of safe and healthy development into adulthood.
The main categories of Child Abuse are Physical Abuse, Psychological Abuse, Neglect/Negligent Treatment, Sexual Abuse, Sexual Exploitation, and Online Child Sexual Exploitation.
Physical Abuse: The act in which a person causes a child physical injury, illness, or pain, or subject the child to neglect or similar. Physically abusive behavior includes but is not limited to shoving, hitting, pinching, kicking, pushing, slapping, shaking, throwing, punching, pulling the child's hair, scratching or biting the child, stepping or stamping on the child. Physical abuse also includes burning, scalding, poisoning, and trying to drown or suffocate the child. Any form of corporal punishment is considered physical abuse of children.
Psychological Abuse: Psychological abuse includes severe punishment, ridicule, criticism, mockery, disparagement, rejection, freezing out, unreasonable demands, forced isolation from social and age appropriate activities, and constant refusal to listening to what the child has to say. All forms of abuse of children, including sexual abuse, involve psychological abuse.
Neglect/Negligent Treatment: The failure to meet a child's basic physical and/or psychological needs either deliberately or through negligence. Neglect includes but is not limited to failing to provide the child with clean water, food, shelter, sanitation or supervision or care to the extent that the child's health and development is placed at risk.

Sexual Abuse: Covers all forms of sexual acts forced on a child by another person. Sexual abuse means that the other person is exploiting the child's position of dependence, and the act is based on the other person needs, violate the child´s integrity, takes place against the child's will, or is something that the child cannot understand, is not mature enough to undertake or cannot give informed consent to.
Sexual Exploitation: Actual or attempted abuse of a child´s vulnerable position for sexual purposes based on a position of power or trust. This includes, but is not limited to, promising the child monetary, social or political gain through sexual exploitation.  
Grooming: The process in which an adult builds a relationship with a child or the child's caretaker to gain the child's or the caretaker's trust for the purposes of sexually abusing and/or exploiting the child. Grooming typically occurs in phases, and it can happen online or face to face, by a stranger or by someone the child or caretaker knows.

Online Child Sexual Exploitation: All acts of a sexual exploitative nature carried out against a child that has, at some stage, connection to the online environment. It includes any use of Information and Communication Technologies (ICT) that results in sexual exploitation or causes a child to be exploited sexually or results in or causes images or other material documenting such sexual exploitation to be produced, bought, sold, possessed, distributed or transmitted.
Commercial Sexual Exploitation of Children: Comprises sexual abuse by the adult and remuneration in cash or kind to the child or a third person or persons. The child is targeted as a sexual object and as a commercial object. The Commercial Sexual Exploitation of children constitutes a form coercion and violence against children and amounts to forced labour and a contemporary form of slavery.
Exploitation: The actual or attempted abuse of a position of vulnerability, power differential, or trust for the benefit of the individual leveraging their position, power, privilege, or wealth (through enticement, manipulation, coercion or trickery) to engage a child in labor, domestic servitude, forced criminality, soldiering or organ harvesting. Typically, the person(s) exploiting a child does so in order to profit monetarily, socially, or politically. It can happen to one or a group of a children, in the community or origin, outside of the community, or internationally. The exploitation of a child may include but is not limited to:
domestic servitude (e.g., cleaning, childcare, cooking, etc.)
forced labour (commonly in factories or agriculture)
forced criminal activities such as pickpocketing, begging, transporting drugs, manufacturing drugs, selling pirated merchandise
used for benefit fraud
forced to become a child soldiers or join a gang
Child Data: Paper or electronic information containing Personally Identifiable Information collected for HPF's programmatic or operational purposes.
Child Protection: Activity or initiative for the purpose of preventing or responding to a specific incident of child abuse.

Child Safeguarding: The policies, procedures, and practices employed to safeguard children who come into contact with HPF and all those associated with the execution of HPF's work from all forms of harm, abuse or exploitation and the responsibility of all HPF personnel to embed these at the activity level to ensure HPF remains a child safe organization.
Child Labour: Often defined as work that deprives children of their childhood, their potential and their dignity, and that is harmful to physical and mental development. It refers to work that is mentally, physically, socially or morally dangerous and harmful to children and interferes with their schooling and recreation. In its most extreme forms, child labour involves children being enslaved, separated from their families and exposed to serious hazards and illnesses.
Social Media: Forms of electronic communication/content used to share information, comments, messages, images, video, and other content via a Social Network.
HPF Personnel: HPF employees, representatives, contractors, researchers, trustees, consultants, advisors, interns, volunteers, and donors who visit HPF´s programs or offices.
Partner: Any organization, including staff and representatives, with which the HPF is carrying out joint work or to whom the HPF is providing funds to carry out work.
2.4 Commitment
HPF is committed to conducting its programs and activities in a manner that is safe for the children it serves and to helping protect the children with whom HPF is in contact. All HPF Personnel (and Partners) are explicitly prohibited from engaging in any activity that may result in any kind of Child Abuse. HPF´s policy is to create and proactively maintain an environment that aims to prevent and deter any actions and omissions, whether deliberate or inadvertent, that place children at the risk of any kind of Child Abuse.
All HPF Personnel and Partners are expected to conduct themselves in a manner consistent with this commitment and obligation.
All HPF Personnel and partners are committed to following:
to do everything to protect children from injury, discrimination, violation, all forms of physical, and psychological violence, sexual abuse or exploitation
to treat children as individuals and with respect – irrespective of the child's or parent/guardian's skin colour; race; gender, gender identity or gender expression; language; religion; political or other views; national, ethnic or social origin; property; functional variation; sexual orientation; civil or other status
to respect a child's integrity and never compromise his/her physical and/or psychological health
to respect children's views and concerns, and give them space to express their views in situations that affect them in ways appropriate to their age and maturity
not to expose children to situations that they cannot understand, are not sufficiently mature to deal with, and to which they cannot give their consent
not to use language or behaviour towards children that is inappropriate, harassing, abusive, sexually provocative, intended to humiliate or culturally inappropriate
to act respectfully in relationships with children by avoiding talking to or touching them in ways that may be perceived as inappropriate or offensive, or making suggestions that may be perceived in the same way
not to initiate, as an adult, sexual contact with anyone under 18, irrespective of the national age of consent; being mistaken about the child's age is no defence.
not to initiate a relationship or sexual contact with children or young people participating in HPF's operations
not to abuse a position to withhold professional assistance, or give preferential treatment, gifts or payment of any kind to a child, or another person in relation to a child in order to solicit any form of advantage or sexual favour from a child
not to engage in physical contact with a child in ways that are; unprofessional, abusive, unnecessary or excessive, that makes a child feel uncomfortable or unsafe, or in a culturally insensitive way
not to seek to make contact or spend time with any child connected with HPF's programs or activities outside of the designated program or activity time
not to initiate relationships with children that may in some way be seen as exploitation or molestation
not to use physical or humiliating punishment on children
not to consume alcohol or illicit drugs when working with or in contact with children
not to act with the intention of making children feel guilty, degraded, devalued or shamed, or otherwise expose a child to emotional abuse
to always treat children fairly and never to discriminate or favour particular children to the detriment of others
not to engage in child labour including hiring of children for domestic or other labour
never to act as a negotiator in or participate in the financial agreement process between a family – where a child has been exposed to discrimination, violation, injury, abuse or sexual exploitation – and a perpetrator
not to condone, overlook or participate in children's behaviour that is illegal, dangerous, wrong or abusive
never to sleep in the same bed or room as the children involved in HPF's programs and activities, unless this is necessary for the safety of the child and has been agreed in advance with a superior or independent third party. This arrangement must be put in writing, explained and notified to the responsible regional contact person, who will forward it to the central contact person
not do things for children involved in HPF's programs or activities of a personal nature that they can do for themselves such as toileting, bathing or changing their clothes
to disassociate from any form of arranged marriage and to take stand against such practices
to report immediately in case child labour takes place on or in relation to any HPF project
This is not an exhaustive or exclusive list. HPF Personnel (and Partners) must, at all times, avoid actions that could be construed to constitute poor practice or potentially abusive behaviour. HPF Personnel (and Partners) must never place themselves in a position where they are made vulnerable to allegations of misconduct.
All HPF Personnel and partners have an obligation to the following:
to conduct themselves in a manner consistent with HPF's values
to act in accordance with this policy in both their professional and private lives
to confirm that they have familiarised themselves with and understood the importance of the policy and will act in accordance with it
to immediately and in accordance with HPF's reporting procedures to report suspicions that a child has been exposed to some form of discrimination, injury, violation, physical or psychological violence, sexual abuse or exploitation
to know where they should turn to with any suspicions of abuse, and make sure that the suspicions are investigated
to respond to children who may have been exposed to injury, violation, psychological or physical violence, sexual abuse or exploitation in accordance with HPF's reporting procedures and what is in the best interests of the child and the child's safety
to cooperate fully and confidentially in the investigations of suspicions and accusations
to define, minimize and avoid situations that may expose children to risks
to identify and avoid any situations where the behavior of HPF Personnel (and partners) may be misinterpreted
to not use any computers, mobile phones, video cameras, cameras or social media to exploit or harass children, or access child sexual exploitation material through any medium
to ensure that any lost or stolen equipment containing material with or about children involved in HPF projects and activities should be reported immediately to the immediate manager.
HPF ensures the privacy and safeguarding of children when photographing or filming a child or using children's images or stories for work-related purposes including promotion, fundraising, and development education and therefore undertakes to:
take care to ensure local traditions or restrictions for reproducing personal images are adhered to before photographing or filming a child;
obtain informed consent (appendix c – Annual Acceptance Form – Use of Photography) from the child and/or parent or guardian of the child before photographing or filming a child or obtaining their story. An explanation of how the photograph, film or story will be used must be provided;
ensure photographs, films, videos, and DVDs present children in a dignified and respectful manner and not in a vulnerable or submissive manner. Children should be adequately clothed and not in poses that could be seen asexually suggestive;
ensure images and stories are honest representations of the context and the facts;
ensure file labels, meta data or text descriptions do not reveal identifying information about a child when sending images electronically or publishing images or stories in any form
ensure that pictures, materials, and personal information regarding children are held in a secure place, whether physical or online and any lost or stolen equipment containing material should be reported immediately internally to the immediate management and to the relevant authorities if so required due to the nature of the lost material.
3 Breaching of the Child Safeguarding Policy
3.1 Reporting
HPF will ensure that safe, appropriate, accessible means of reporting are made available to HPF Personnel and Partners. HPF will also accept reporting from external sources.
How to report
Internal reporting:
If there has been a breach of the present policy in HPF's programs or activities, reports are made in and to HPF. In the country offices, reports are addressed to the Country Manager and at HPF HQ in Copenhagen reports are addressed to the  Head of Projects. If the report is not taken seriously, the report should be forwarded to any other appropriate HPF staff member or directly to HPF's CEO.
Internal reporting is required when:
You become aware of, concerned about, observe or suspect that a child has been exposed to intentional or unintentional injury, violation, discrimination, physical or psychological violence, sexual abuse or exploitation
You are being notified or receive a report about abovementioned exposure
A child tells you about violation or abuse
Children rarely speak up about abuse or violence against them. If HPF provides the mechanisms, trusted adults, and a safe environment the HPF increases the likelihood that children will let HPF know if they are being harmed or feel unsafe. There are many ways in which children can have a voice in creating a child safe and friendly environment and HPF programs and activities should consider these to enhance child safety.
Breach of the present policy must be reported immediately. Notification must normally be made on the same working day or within 24 hours.
A verbal and documented report must be made within 24 hours or as soon as possible (with usage of the relevant HPF Reporting Form, see appendix b)
The Country Manager and/or the Head of Projects (as applies) shall be available immediately to discuss the report and provide a confidential and appropriate environment in which to discuss the report.
External Reporting:
All HPF Personnel and Partners must act in accordance with the present policy in both their professional and private lives. If HPF Personnel or Partners are concerned that a child is being or is at risk of being harmed, even if it is not within HPF's programs or activities, they must act by notifying the concern to social services in the municipality where the child lives.
HPF Country and Project Managers shall engage with the relevant authorities at all HPF partner schools to encourage and facilitate proper and easily accessible reporting mechanism (such as letter boxes for anonymous reporting) at the respective schools.
HPF has designed a specific mechanism for anonymous reporting (appendix d) and it is the responsibility of the CEO and the Country Managers to ensure that said mechanism is put in place at HFP HQ in Copenhagen and in each of HPF's Country and Project Offices, respectively.
Any reported breaches of the present Child Safeguarding Policy in the country and project offices (whether through formal channels or anonymously) must be reported to HPF's CEO, including a presentation of undertaken and/or planned follow-up within a period of no more than five working days.
The CEO will consolidate all reported breaches of the Child Safeguarding Policy into a report that is submitted to the Board of Directors. Said report will include a brief description of the reported breach, undertaken and planned follow-up. 
Notification to the Police:
If the law has been broken in connection with harm to a child, even if it is not within HPF's programs or activities, this must be reported to the nearest police station.
3.2 Responding
All cases of reporting are taking seriously and will be handled professionally, in confidence, and in the most appropriate way possible. HPF ensures that there is always a response and HPF guarantees that a transparent and fair procedure is followed, so that nobody is falsely convicted and the rights of everyone involved are protected.
Where there is suspicion that a matter is of criminal nature, it will be reported to the police, provided it does not put the child at risk.
All reports made in confidence will be dealt with the best interest of the child in mind.
3.3 Sanction and discipline
Breaches of this policy will not be tolerated and will be investigated in accordance with disciplinary procedures and contractual agreements, or a referral may be made to the relevant statutory authorities for criminal investigation, under the law of the country in which they work.
Breaches may incur sanctions, including disciplinary action leading to possible suspension during investigation, demotion, termination of all relations including contractual, and partnership agreements, and where relevant, appropriate legal or other such actions.
If a legitimate concern about the suspected abuse of a child is raised but proves to be unfounded on investigation, no action will be taken against the reporter. However, appropriate sanctions will be applied in cases of false and malicious accusations.
4 Monitoring and Review
HPF will monitor compliance of this policy within the HPF and the effectiveness of this policy will be evaluated through annual checks.
HPF will review this policy every two years, or sooner in case of changes to the relevant legislation, or if changes within HPF affect the relevance of this policy.
The principles of this Child Safeguarding Policy were approved by the Board on May 7, 2020 in Copenhagen, Denmark
[1] The United Nations General Assembly adopted the Convention on the Rights of the Child in November 1989. The Convention came into force on 2 September 1990.
[2] The United Nations General Assembly adopted the Convention on the Rights of the Child in November 1989. The Convention came into force on 2 September 1990